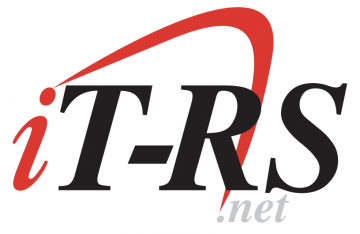 Software Architect Job Albany
Salary: $ – $
Location: Albany, NY. Hybrid – Staff will report to assigned on-site, work location a minimum of 5 days every 2 weeks (50%). Remote work will be permitted at the discretion of the state, but no State systems or data may be accessed, sent, or stored outside of the Continental United States.

Job Duties:
Lead the system development/business teams and oversee the development of the integrated taxpayer account, working under the guidance of the DTF business solutions lead and the ITS Chief Technology Office.
Provide leadership for the effective delivery of the integrated taxpayer account, including setting strategic direction for builds and releases throughout the system development life cycle.
Provide to the ITS project team a development blueprint, as well as leadership and expertise in managing and coordinating the development effort across teams.
Be responsible for the overall system design and confirm compliance with the strategic direction related to the technologies, methodologies, and principles that will shape the software development and technology adoption practices for the integrated taxpayer account.
Oversee the design, development, and execution of software solutions to address the project scope.
Create solutions that seamlessly integrate new and existing systems, to eliminate potential problems and to maintain data structure and integrity.
Collaborate with the technical and business teams to design the interfaces among multiple applications, databases, and middleware solutions.
Understand the current web and mobile application landscape.
Evaluate and recommend processes to enable project success.
Execute proofs of concept, as needed, to validate technology selection and design.
Plan and coordinate system implementation with technical leads.
Provide insight in managing the software development effort based on critical, hands-on experience and knowledge of relevant tools and solutions.
Serve as experts in all aspects of application development, testing, integration, and implementation.
Collaborate with various business stakeholders, project managers, business analysts, software developers, data managers, peer organizations, quality assurance professionals, and technology leaders to translate program requirements into technical solutions and system designs.
Collaborate closely with the ITS/DTF business analysis team to establish proper alignment with proposed technical solutions.
Lead and mentor the application development managers in software approach, implementation procedures, design, development, and testing.
Estimate and recommend project resource allocations to the designated ITS project manager.
Serve as experts in recommending the development methodology (waterfall, agile, etc.) for the project.
Establish, monitor, and promote software development standards, code management, testing protocols, and release management procedures as needed.
Required Qualifications and Skills:
A minimum of a bachelor's degree in computer science, information technology or related field.
At least 6 years of related experience: o Evaluating, identifying, and developing software solutions. o Leading software development projects. o Documenting aspects of application or software. o Training and overseeing the activities of the members of a development team. o Planning and tracking software deliverables. o Developing good working relationships with other staff such as program staff, project managers, programmers, system administrators, and project sponsors.