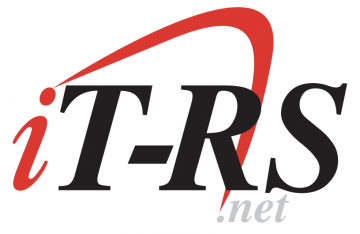 Payroll Specialist Remote
Salary: $ – $
Our client is currently on the hunt for a Payroll Specialist (contract) to assist their team. The selected candidate would be responsible for the coordination of efforts between payroll, human resources, treasury, OSV and Finance for the respective business unit to ensure accurate processing of payroll for multiple sites across multiple pay cycles and multiple state and local jurisdictions for all US employees. This position will also support processing of payroll system interfaces; maintaining data to support audit requests related to payroll (financial and benefit plan); creating payroll journals/accruals, reconciling payroll accounts and maintaining documentation to support all payments.
Below you will find additional details about this contract opportunity. The manager is trying to fill this role quickly, so be sure to apply today!
Essential Job Function
Process Hourly and Salary payroll for US employees based on defined pay cycles. Reconcile wages and tax data to ensure accurate W2s and other required tax filings. Maintain employee confidence and protects payroll operations by keeping information confidential.
Ensure compliance with federal, state, and local legal requirements for multi-state payrolls; Monitor legislative changes to ensure compliance to any new requirements
Responsible for processing multi-state payroll and related activities including computation of wage and overtime payments, calculating and recording payroll deductions, bonus runs, commissions, fringe benefit reporting, and separation payments.
Review time and attendance records with an in-depth understanding of state specific wage and hour rules and regulations.
Audits and maintains timekeeping records for compliance with established standards and state regulations.
Balance earnings and deduction totals, calculates and prepares general ledger entries as needed, evaluates and verifies automated system output such as registers and standard reports and resolves any discrepancies.
Perform associated analysis and reconciliation of payroll data in support of the site finance
Experience, Competencies and Education:
Essential:
5+ year's payroll processing or related experience or BS Degree in Accounting/Finance.
Strong knowledge of US Federal and State payroll tax and payroll regulations
Knowledge of payroll and benefits accounting including creating and posting related journal entries and performing analytical work
Basic accounting skills. Experience with payroll journal entries, labor allocations, reconciliations, and other related tasks. Experience with time clock systems, payroll taxes, garnishments and other deductions.
High attention to detail and accuracy. Must be able to work under tight deadlines and with flexibility
Excellent communication skills and employee relations.
Experience with Microsoft Office Software including: Word, Excel and Outlook
Strong organizational, time management and prioritization abilities
Ability to handle sensitive and confidential data and issues
Desirable
Knowledge of Workday Payroll and Work Day Time & Attendance or similar platform a plus
Certified Payroll Professional (CPP)