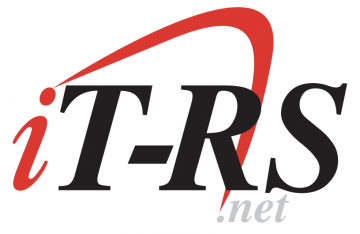 Desktop Support Wilmington, DE
Salary: $ – $
The Desk Support Technician's role is to provide end-user support and maintenance within the organization's desktop and mobile computing environment, as well as its various conferencing systems; and to implement technology aspects of facilities dynamics (office moves and build-outs). This includes installing, diagnosing, repairing, maintaining, and upgrading all PC hardware and software, telephones, and mobile computing devices. It also includes testing, setting up, breaking down video and audio conferences, and maintaining the video conferencing systems. The Help Desk Support Technician will participate as a member of the IT Service Desk, providing excellent customer service by troubleshooting problems (in person, by telephone, or via e-mail or other electronic means) in a timely and accurate fashion, and providing end-user assistance where required.
Essential Functions:
Provides onsite technical support for enterprise computer systems software, hardware, printers, mobile devices, and network connectivity.
Installs and configures end user computing devices for onboarding as well as deprovisioning for offboarding.
Troubleshoots problems associated with hardware, software, printers, mobile devices, or network connectivity as first/second level contact above Service Desk.
Support onsite teams with conference room and AV needs and troubleshoots AV equipment as issues arise.
Accountable for tracking assets using corporate asset management tools.
Responsible for maintaining ticket and request queues in the Enterprise Ticketing System (ServiceNow).
Assists with support, configuration and installation of operations tools as documented by SMEs (includes Bartender, ProShip, ConnectShip, Oracle
Fully knowledgeable about the job while maintaining extensive knowledge in specialized functions
Contributes to the development of concepts and techniques through Knowledgebase content and support document creation and maintenance.
Assignments are complex and require judgement and initiative.
May act independently to determine methods and procedures for new assignments.
May be a team leader or considered a subject matter expert for their work area.
Typically requires a minimum of 5+ years of experience.
Qualifications/Experience:
To perform this job successfully, an individual must be able to perform each essential duty satisfactorily. The requirements listed below are representative of the knowledge, skill, and/or ability required. Reasonable accommodations may be made to enable individuals with disabilities to perform the essential functions.
Industry-specific certification in relevant computer languages or software may be required.
2-4 years of proven experience in a heavy customer focus position involving and technical knowledge of a companies' products and services.
Time-management skills and the ability to establish reasonable and attainable deadlines for resolution.
Comfortable working in and assisting others through company help desk software, such as BeyondTrust Remote Support in addition to other remote access desktop programs.
Extensive experience working with different operating systems including Windows and Mac OS.
Ability to prioritize and manage several milestones and projects efficiently.
Professional written and interpersonal skills are essential when communicating with customers, clients, and vendors.
Experience installing and configuring computer systems and applications for a large company
Education:
Some college or Technical Training preferred
at least 2 years preferred