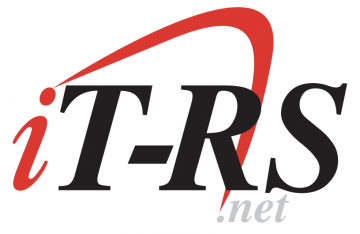 HR Project Manager Jacksonville, Florida
Salary: $64.00 – $64.00
15+ month contract with possible extensions. $64/hr no benefits Onsite and Must hold W2
HR Project Manager
POSITION SUMMARY Develops and maintains procedures, methods, and techniques that will ensure consistent project management through project controls, project risk identification, escalation and mitigation, project definition, and project design. DUTIES & RESPONSIBILITIES
Manages project goals, scope, project controls, project definition, and project design.
Coordinates and leads teams in the various functions relating to the planning, review, and execution of projects using generally accepted principles and concepts of project management.
Captures quality project requirements and scope changes based upon new or evolving requirements, using established PMO Scope change management processes.
Consistently monitors progress to ensure projects are meeting requirements related to deliverables, cost, schedule, quality assurance, and customer satisfaction.
Plans, budgets, monitors, and reports on projects using various project management methodologies.
Measures project performance using appropriate project management tools.
Performs risk management analysis to reduce project risks.
Creates and maintains comprehensive project documentation.
Communicates effectively to manage relationships between all project teams and stakeholders.
Responsible for PMO-based policy and procedural documentation (i.e., SOPs) including all aspects of document and policy lifecycle management.
Responsible for research and development, including researching and implementing best-in-class quality assurance tools, standards, methodologies, and processes.
Stays abreast of and complies with local, state, and federal legal requirements by studying existing and new legislation.
Provides leadership and example in meeting client safety and wellness goals.
Performs other job-related duties as assigned. KNOWLEDGE, SKILLS, AND ABILITIES: Knowledge of:
Project Management methodologies and best practices, policies, and guidelines.
Process Improvement methodologies including DMAIC, Lean, and statistical analysis.
Change Management best practices.
HR Technologies.
Utilization and integration of financial data, corporate scoreboard, and other key performance indicators to support process performance. Skill in:
Managing projects from inception to completion.
Strong team facilitation skills.
Applying process improvement and/or innovation principles to improve or enhance the performance of
operations and processes.
Using required software including M365 (SharePoint, Teams, Power Apps/BI/Automate, Access, Visio, Excel, Word, PowerPoint, Outlook). Ability to:
Assemble and manage project teams.
Identify, mitigate, and solve potential risks related to projects.
Prioritize tasks and manage time effectively to ensure deadlines are met.
Manage project budgets and make informed decisions ensuring projects stay within budget.
Understand and resolve external and internal customer issues.
Handle conflict and foster collaborative resolutions.
Understand, interpret, and apply company policies and procedures.
Establish and maintain effective working relationships with stakeholders at all levels.
Analyze difficult and complex issues to reach sound, logical, fact-based conclusions and recommendations.
Effectively communicate ideas, expectations, and information to project teams and stakeholders.
Effectively handle multiple, changing priorities.
Operate standard office equipment and software applications.
JOB REQUIREMENTS Education: Bachelor's degree in Business Administration, Engineering/Science, Human Resources, or related discipline AND Experience: Six (6) years of progressively responsible experience in project management OR An equivalent combination of education, experience, and/or training. License/Certifications/Registrations: Project Management certification is preferred. Agile Certification is preferred.