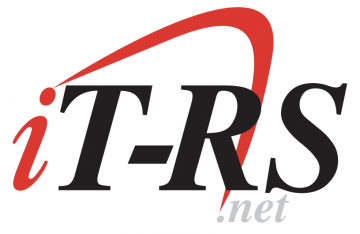 Cyber Security Engineer Remote, Remote
Salary: $68.56 – $68.56
3 month temp to hire

$68.56/hr no benefits

100% Remote

Must be able to hold W2
Senior Privileged Access Management (PAM) Engineer
The Privileged Access Management Senior Engineer position is fully remote and responsible for supporting and evolving Magellan's privileged management processes and solutions. The candidate will act as the technical expert supporting upcoming implementations and strategies around Privileged Access Management (PAM). Additionally, the candidate will be experienced in architecting and supporting PAM for a large enterprise, with a focus on information security to align identity management to policies and procedures.
The senior engineer will have extensive knowledge on:
Design, build, implementation, administration and troubleshooting PAM concepts and technology including Central Policy Manager (CPM), Privileged Session Manager (PSM), Privileged Session Management Proxy (PSMP), Application Access Manager (AAM), Privileged Threat Analytics (PTA), among other supporting products
AAM deployment, configuration integration and troubleshooting
Latest features and functionalities, i.e. HTML5 Gateway, Just-in-Time
Generating CPM and PSM custom plugins
Automating processes utilizing scripting, PowerShell experience preferred
The Senior PAM Engineer will ensure that PAM is integrated into business processes to contribute to a successful PAM program. This candidate will work under the direction of the Manager, PAM and with service owners to support PAM program governance, and to ensure a resilient and secure PAM environment.
Some of the primary areas of responsibility include:
Work within a distributed team where members are spread across numerous locations and communicate virtually to support PAM applications
Design, configure, troubleshoot and support PAM initiatives and solutions
Implement PAM platform customizations, enhancements, and modifications
Gather requirements from internal clients and provide security/PAM technical expertise
Implement and support PAM programs to enable Magellan's requirements to its clients and to protect against digital identity risks
Design and implement role-based access controls (RBAC) in regards to PAM
Ensure that proposed and existing PAM system architectures are aligned with organizational standards, goals and objectives
Serve as a subject matter expert (SME) on PAM authentication platform configurations
Drive initiatives to transform PAM provisioning and lifecycle management leveraging self-service and automation capabilities to enable a superior user experience
Contribute to evolving the overall strategy and operating model for PAM governance and technology solutions
Provide exceptional service and that SLAs are met or exceeded
Assume additional responsibilities as assigned
Scripting and Certifications a plus
CyberArk CDE and CISSP preferred
Must Have:

CyberArk – Generating CPM and PSM custom plugins

CyberArk – AAM troubleshooting

High School Diploma