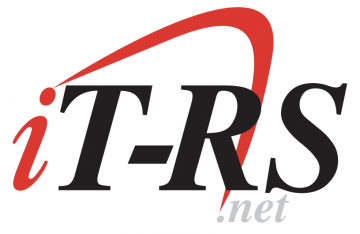 Oracle Database Administrator Gainesville, MS
Salary: $50.00 – $50.00
*MUST HAVE SECRET CLEARANCE*
Contract to Hire $50/hr no benefits then 100k plus benefits after conversion
Oracle Database Administrator
Required Specialized Skills:
Detailed knowledge, training and expertise in Database Administration of an Oracle Database Management System (DBMS) to include Oracle Performance Tuning, Oracle Administration, Operating Systems (OSs), Scripting Languages, and Oracle Administration in a RedHat Linux and Solaris environment.
Knowledge of DISA Security Technical Implementation Guidelines (STIGs) and the ability to evaluate cybersecurity compliance of Oracle DBMS software against the DISA STIG.
Experience with transitioning Oracle DBMS software and databases from Solaris Servers to RedHat Enterprise Linux Servers. Familiarity with Solaris 10/11 and Red Hat Enterprise Linux 7/8 Operating Systems.
Experience with creating and modifying scripts.
Ability to provide software support for installation and testing of Oracle DBMS vendor patches, including installation and configuration of the Oracle patch utility.
Participates in the design, maintenance, troubleshooting, enhancement, coding, and administration of relational databases.
Analyzes and determines information needs and elements, data relationships and attributes, data flow and storage requirements, and data output and reporting capabilities.
Participates in continuous improvement efforts in enhancing performance and providing increased functionality, including performing proactive maintenance such as ensuring continued space availability, monitoring activity, and documenting problems, changes, and solutions.
Tests and troubleshoots designed applications and their database connections.
Maintains current knowledge of relevant technologies and vendors' best security practices as assigned.
Preferred Skills, Qualifications or Experience:
Proficient verbal and written communication skills, to include presentation to management.
Previous assignments that include design of data dictionaries, database structure and layout, installing, upgrading, and managing database applications.
Familiarity using Puppet, Ansible, and/or other configuration management software.
Experience with a Xymon monitoring solution for an Oracle DBMS.
Familiar with ESRI ArcSDE.
Knowledge of the Oracle Spatial Engine.
Experience working in the Federal work space with emphasis on Department of Defense / U.S. Navy operating environments.
Knowledge of Oceanographic databases, applications and systems.
Required Education: Bachelor's degree from an accredited college or university with a curriculum or major field of study which provides substantial knowledge useful in database administration. Previous military or technical experience, education, and technical certifications may be substituted for the education requirement.
Required Experience: Increasingly complex and progressive experience in performing database administration or related IT operations. Must have experience as a RedHat Linux Oracle DBA. Has experience with current and emerging technologies.