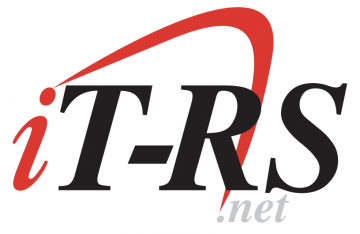 Product Specialist New Castle, DE
Salary: $20 – $24
IT Help Desk – $20-$24 hr.- 4-5 months temp to perm,

Summary/Objective: The Customer Care Administrative Support Specialist is responsible for supporting our Customer Care team. Assists the team by completing order processing for warranty replacement and repair services. Monitoring the Customer Care queues to supply data to the Product Support Specialists. Aid in minor customer service needs with minimal customer interaction. Daily support to the Product Support team that will help to complete the customer experience cycle in a timely manner.
Essential Functions
Deliver technical service and support to our customers by gathering information on reported symptoms to diagnose the reported issue to determine if service, replacement part or resolution in the field is needed.
Responsible for monitoring, maintaining, and closing of cases while also ensuring the queues are maintained and responded to in a timely fashion.
Interact with customers to provide a response to inquiries, concerns, and requests about products and services. o Ensure customers and their needs are a primary focus of one's actions to develop and sustain productive customer relationships.
Research customer account information for status of product warranty.
Follows documented controlled procedures and instruction to ensure all work is performed as expected. o Updates and maintains procedures and instructions that pertain to the job function.
Accurately process and record call/email transactions using provided computer and designated software. o Clearly conveys ideas and information received from customer feedback.
Process replacement and repair orders for devices when necessary to resolve customer reported issue.
Stay current with product knowledge on changes of software, hardware, and new products launched.
Key post sale liaise for customers with Operations, Clinical support and OSR/ISR's
Works closely with Quality & Regulatory, Manufacturing, Service, and Shipping.
Monitor, record and report on customer cases and failure analysis.
Any other duties as assigned by your manager.
Competencies
Customer Centric
Self-Motivated
Ability to manage change
Builds Relationships with customers and peers
Communication Proficiency
Diagnostic Information Gathering
Analytical Thinking
Organizational Skills
Multi-tasking
Multi-system management
Time Management
Ability to Prioritize and re-prioritize as needed
Supervisory Responsibility This position has no supervisory responsibilities.
Work Environment This job operates in a professional office environment. This role routinely uses standard office equipment such as computers, phones, photocopiers, filing cabinets and fax machines.
Physical Demands The physical demands described here are representative of those that must be met by an employee to successfully perform the essential functions of this job. While performing the duties of this job, the employee is regularly required to talk or hear. The employee frequently is required to stand; walk; use hands to finger, handle or feel; and reach with hands and arms.
Position Type/Expected Hours of Work This is a full-time on-site position. Hours of work are Monday through Friday, 40 hours per week with varying time schedules as determined by the business (8am – 5pm, 8:30pm – 5:30pm or 9am – 6pm).
Travel Travel is not required for this position.
Required Education and Experience
Bachelor's degree in a technical or business discipline or 3-5 years of equivalent experience.
Required to have strong communication skills and product/service knowledge.
Positive attitude, exemplary attendance, and reliable team member
Working Knowledge of Microsoft Office Suite
Preferred Education and Experience
BS/BA in technical or business discipline.
Knowledge of Oracle, Microsoft Dynamics AX, Salesforce, or similar software
Previous troubleshooting of equipment.
Previous phone/email support experience.