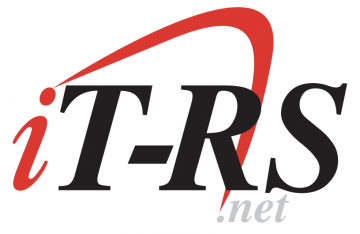 Instructional Designer Jacksonville, FL
Salary: $30 – $35
6 Month Contract (possible extensions)

Must be able to work EST hours

$35/hr
The position is responsible for the effective operation of the Learning Management System (LMS), including configuration, integration, customization, data management, and technical support. The incumbent will collaborate closely with the Instructional Designers and business management to develop technology or assign appropriate eLearning solutions. The position is also responsible for the use of technology and delivery of training via computer/web-based educational models and the corresponding software tools and functions as the lead administrator for the LMS. The Specialist will assist management in developing standards, strategies, processes and technologies that leverage digital media to instruct and educate staff across the organization.
DUTIES & RESPONSIBILITIES
Collaborates with Instructional Designers and business management across the organization to identify and develop appropriate training technologies and eLearning resources.

Coordinates with JEA Learning & Development (L&D) to integrate eLearning into existing and new L&D programs.

Builds eLearning content utilizing authoring technologies, internet design tools, and multimedia applications (e.g. Articulate, Captivate, Vyond. etc.).

Gathers feedback on eLearning content through various channels including surveys and SharePoint.

Maintains repository of job aids and other eLearning content on company intranet.

Oversees administration of the L&D department's SharePoint repository and training assets
Serves as administrator of LMS including but not limited to: creating learning paths and certifications; managing learner groups, objects, and content; creating and running reports; and testing and validating content, updates, and patches.
Designs and delivers computer-based training and webinars as needed.

Performs video editing utilizing assigned software.

Installs sets up, and manages new applications as they relate to eLearning.

Remains abreast of emerging trends in adult learning and its use of learning technology; makes recommendations to improve or expand upon current programs.

Performs other job-related work as assigned.
Adult Education theories, principles, methods, and practices.

eLearning theories, principles, methods, and practices.

Human Resource Information Systems and related applications.

HTML coding as it relates to eLearning applications.
Researching, analyzing, interpreting and applying laws, regulations, policies, procedures, and guidelines to learning technology solutions.

Managing projects from inception to completion.

Evaluating, developing, and administering learning technology programs and systems.

Applying process improvement and/or innovation principles to improve or enhance the performance of operations and processes.

Using required software including Microsoft Office (Excel, Word, PowerPoint, and Outlook) and other eLearning applications (Articulate, Captivate, Vyond, etc.).