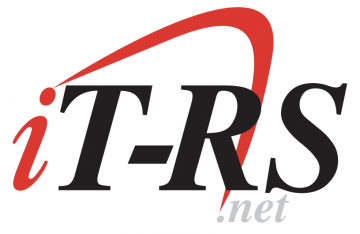 Environmental Engineer
Salary: $ – $
Applies broad knowledge of principles in a specific area. Independently evaluates, selects and adapts standard techniques, procedures and criteria. Acquires general knowledge of principles and practices of related fields, able to function on multi-discipline teams. Capable of planning and leading a major project or working on several projects of moderate scope. Responsibilities include planning and designing complete projects, systems, components or processes. Able to plan, design and conduct experiments, analysis and interpret results. Receives limited supervision on assignments, may receive guidance when necessary or when using modified techniques or unconventional approaches. Responsible to assign and direct work of others as assigned and coordinate work with other internal and external stakeholders as required. Prepares for the manager project scopes, schedules, budgets, assignments and communications regarding specific assignments and projects.
• Develop and implement programs to ensure that environmental regulatory obligations of the utility are fulfilled in a cost-effective manner, and that environmental risks are effectively managed.

• Provide monitoring, record maintenance and reporting leading to utility compliance with regulatory agency policies, including government legislation pertaining to the preservation of the environment.

• Analyze environmental conditions at the utility locations and recommends changes to prevent or eliminate dangerous substances and materials, reduce pollution and minimize waste generation.

• Conduct research on the degradation of pollutants in the environment, including streams, sediments and groundwater.

• Depending upon assignment, may be required to sign and seal system drawings, specifications and reports.

• Prepare requests for proposal (RFP's), reviewing responses and making bid award recommendation based on JEA procurement guidelines and policy.

• Oversee complex field inspections including testing. Responsible to document and report non- conformance with design plans and specifications.

• Coordinate with other internal and external stakeholders as required regarding engineering requirements and utility projects.

• Prepare technical, financial or process analysis related reports.

• Prepare written and verbal project status reports to include scheduling and financial performance details.

• Use complex computer simulation software and interpret results.

• Train and mentor others in engineering, project management or other related aspects of the functional area.

• Perform other job-related work as assigned. Qualifications
OPEN REQUIREMENTS:

Bachelor of Science degree in Engineering accredited by the Engineering Accreditation Commission of the Accreditation Board for Engineering and Technology (EAC/ABET) plus a minimum of five (5) years of engineering work experience within one or more of the specialty areas listed below (See Engineering

Disciplines and Specialty Areas).

-OR-

Master of Science degree in Engineering plus at least four (4) years of engineering work experience within one or more of the specialty areas listed below.
Disciplines: Civil, Environmental, and/or Chemical. Specialty Areas: Project Management and/or Regulations

Sub-Specialty Areas: Waste & Contamination, and/or Regulatory
A valid driver's license is required prior to employment and must be maintained during employment.
Validation of Professional Engineer (PE) license issued by the Florida Board of Professional Engineers. If candidate is a licensed Professional Engineer (PE) in another state, candidate must apply for reciprocity to the Florida Board within six months of hire.