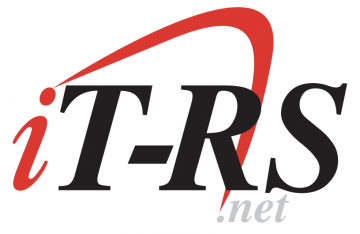 Cash Applications Clerk Lewisville
Salary: $ – $
Job Description We are seeking a dedicated individual with a background in healthcare reimbursement to temporarily join Enovis as a Cash Applications Clerk based out of our Lewisville, TX office. This role is responsible for gathering, posting, and reconciling payments that are received by the Revenue Cycle Management (RCM) Team, including daily posting of deposits, and weekly and monthly reconciliation. JOB RESPONSIBILITIES
Monitors and manages incoming payments.
Supports download of 835s from clearinghouse and/or other payor websites for posting to Medicare/Commercial accounts.
Retrieves and posts remittances from applicable payor websites when the remittance is not available from clearinghouse.
Manually keys remittances if an 835 is unavailable or not applicable to specific payor.
Notifies Management of trends and/or issues with importing or not receiving remittances from clearinghouse/online payment portals.
Reviews remittances for applicable adjustments, and transfers balance to secondary or patient responsibility when appropriate.
Responds to questions related to payment application and works closely with RCM Team to resolve any account variances.
Researches and corrects keying errors as needed.
On a daily basis, pulls all incoming batches of live checks processed for deposit through lockboxes and confirms each deposit has been posted and reconciled to appropriate Practice Management System.
Balances checks posted to batch totals.
Posts refund checks issued by Accounting that are related to overpayment recoveries and/or credit balances.
Ensures that established internal controls are followed.
Communicates updates, processes, requirements and expectations to external vendor in order to track, measure and report on vendor performance.
Adheres to all internal Corporate Compliance guidelines, OIG, and government healthcare regulations.
Treats Protected Health Information (PHI) with the strictest confidentiality in accordance with HIPAA standards.
Other duties as assigned. QUALIFICATIONS
High School Diploma or GED required.
Minimum of 3 years of experience in Accounts Receivable Collections and/or Cash Application.
Proficiency in Microsoft Office applications required. Advanced MS Excel skills (i.e., pivot tables, v-look up, etc.) strongly preferred.
Knowledge of and experience with clearinghouse transaction type 835 (Health Care Claim Payment/Advice) required.
Experience in a healthcare environment strongly preferred.
Experience using DataWorks or similar case management software strongly preferred.
TRAVEL
This position does not require travel. WORK ENVIRONMENT & PHYSICAL DEMANDS
Typical office environment.
Physical Demands: May occasionally lift up to 10 pounds. Routinely uses standard office equipment such as computers, keyboard, phone, print. Required to talk and hear. Must be able to sit and stand for extended periods of time and use hands and fingers to handle or feel, and to manipulate keys on a keyboard and operate portable input devices (e.g., smart phone, mouse). May occasionally reach with hands and arms. Must have the ability to look at a computer screen for extended periods of time.
Reasonable accommodations may be made to enable individuals with disabilities to perform the essential functions.